Hey guys, this is literally my first blog on this wiki ever :P I am My-Scope, a very unique user (I'm sure y'all are unique too BTW :3 <3)
Hey GUYS!
Some of you may know me, some of you may percieve me as a new face. Anyways, well I'm very, very grateful to be here and it's an honor to write on this wonderful wikia, and I'm sure everyone will write pleasant stories on here. I've joined some other wiki's in the past, for sure, but I think this wiki will make a great home for me and for all of y'all. I basically came, too, well write of course. And also, too make wonderful friends with wonderful personalities :)
50 edits
Yeah, I just hit the 50 edits benchmark, silly silly me :P IK it's not a lot, but I consider it a 'milestone' and I just wanted to let you all know that 50 edits basically tells you 'You like this place, stay here'. You know what I mean?
My new story
My first 'project' on here, per say, is a tragic one-shot. It might cause some controversy (due to heavy religious themes and dystopic elements), but I also believe it will be a story you all will be interested in. I'm not that great an artist, to be quite honest, but here is the poster I made long ago. It is confirmed to be called 'Confessions of a Bleeding Heart' BTW.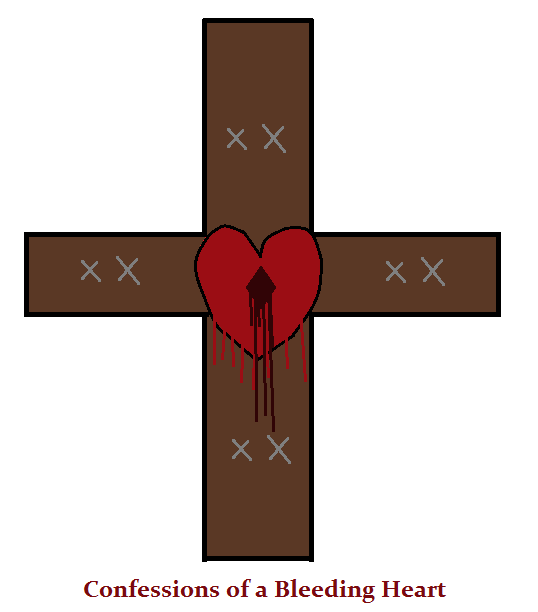 Well anyways, I know the poster is quite huge, but so is the story's purpose and much more that you all will have too find out on your own >:)
TYVM Guys
Whether you guys want to welcome me on this blog is completly up too you. But TYVM for reading this entire blog (if you did :P). Like I said, I'm sure I'll have a great stay here and I am looking forward too the many, many 'adventures' this wiki will encounter later on. If you need anything, feel free to leave a comment on here or go to my talk page. Thank you all <3
Ad blocker interference detected!
Wikia is a free-to-use site that makes money from advertising. We have a modified experience for viewers using ad blockers

Wikia is not accessible if you've made further modifications. Remove the custom ad blocker rule(s) and the page will load as expected.