Hello, Teddy here! I have a small anouncement, as you can tell by my blog title. I have added a pink candy background to my user talk, and I have noticed that when you press 'Leave a Message', it leaves the message outside the candy background! So I would love it if you would press the little down arrow next to 'Leave a Message' and press 'Edit', and it would mean so much if you leave your message in the pink background. Thank you so much!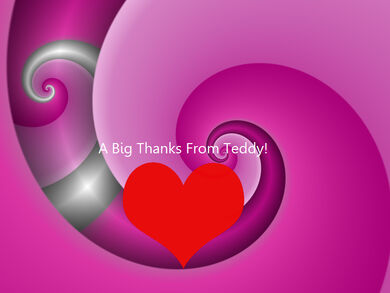 Ad blocker interference detected!
Wikia is a free-to-use site that makes money from advertising. We have a modified experience for viewers using ad blockers

Wikia is not accessible if you've made further modifications. Remove the custom ad blocker rule(s) and the page will load as expected.